Scentsy is the safe new way to make your home smell great without harmful chemicals or dangerous open flames. Scentsy uses a system of various size warmers and scented wax cubes to fill your home with delightful smells that are safe for you and your little ones. With over 80 Scentsy Scents available in bars, bricks, car fresheners, room sprays, hand sanitizer and over 45 Candle Warmer designs to choose from, you're bound to find something for everyone on your holiday list this year!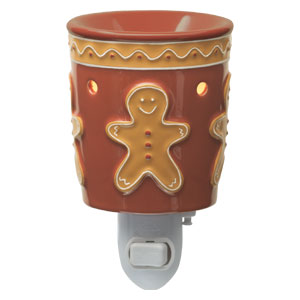 plug in warmers
are great for smaller spaces like a child's room, hallway or bathroom. Plug in warmers are $20 each and hold one cube from the wax bar.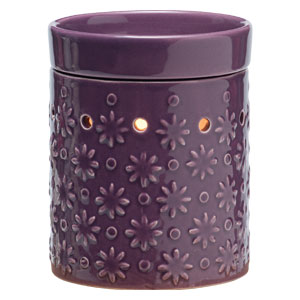 There are two different collections of Mid Size warmers to choose from. A Mid Size Warmer would be perfect for a smaller sized bedroom, or family room.
Mid Size warmers
are $25, and a
Premium Mid Size
warmer is $30, these warmers take up to 2 cubes from the wax bar.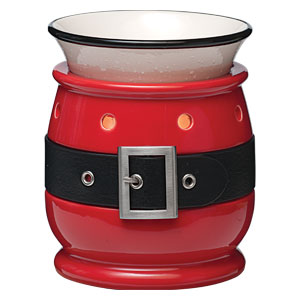 There are 2 different collections of full size warmers to choose from . Full size warmers are great for a master bedroom or a larger open area where you need your scent to carry more. A regular
Full Size warmer
is $30, and a
Premium Full size warmer
is $35, full size warmers can hold up to 3 cubes from the wax bar. We put our Jolly Warmer out last week, and we've received so many compliments on it already! The Cozy Fireside scent smells just like Christmas and has everyone getting in the holiday spirit.
Scentsy Buddies
are adorable stuffed animals that have a hidden zipper in their back. Unzip their zipper and insert the scent pack into their back, zip it up and you have a great smelling stuffed friend for your little one. These guys are super soft and the scent lasts for weeks! There are 10 different buddies to choose from, and scent packs are offered in every scent that Scentsy makes for their regular warmers. Willow chose to have a Mollie the monkey and they're now best friends, Mollie sleeps with her every night, and keeps her bed smelling nice. We've had Mollie for about 6 weeks now and we haven't had to replace her scent pack yet, it's still going strong!
Scentsy also offers an assortment of smaller items, including
room sprays
,
car fresheners
,
and hand sanitizers
, that would make great stocking stuffers. These are a great way to take your favorite scent with you wherever you go. These smaller items would be great for college students, baby sitters and teachers! Prices on these items vary from $3 to $7.
Interested in Joining Kris' Scentsy Team?
Kris is a Scentsy Director with over 3 years experience and Scentsy is her full time job. She is always looking for new consultants to join her. For just $99 you can start your own Scentsy business with Kris to help you along the way. Want to join Kris' team but live in a different area? No problem! Kris offers Skype as well as training phone calls to help you along the way. She currently has over 30 team members in 7 different states who are thriving with Scentsy! You can find out more about joining Kris' team on her website under the
"Join my team"
section.
Kris has generously offered to sponsor not one, but two giveaway events here on Life Unexpected! For the
Deck the Halls
giveaway event, Kris will be giving one Lucky reader their choice of Holiday Warmer and 3 scents (a $49 value) to help decorate their home for the holidays. For our Merry Little Christmas Cyber Monday Hop she'll be offering 2 prizes! Prize Pack #1 will include a Full Size warmer and 3 scents and Prize Pack #2 will be something for the kids - a Scentsy Buddy and Scent Pack (a $25 value).
I received one or more of the above mentioned products in exchange for this post. I received no other compensation and my opinion was not influenced in any way. Your experience with Kristina Johnson, Scentsy, and their products may be different then my own please see our disclosure policy for more information.