I'm excited to announce that we'll be participating in 3 giveaway events for November! That means we need sponsors like you! If you have a product that you think would be a great fit and perfect to feature here at Life Unexpected: Adventures of a SAHM, please contact me at
willowsmommy21@gmail.com
. I'd love to discuss a review and giveaway opportunity with you, providing an awesome amount of product exposure due to our event, just in time for the Christmas shopping season.
We're seeking sponsors for the following events:
Each Blogger has donated to Parker Pals, an organization helping children with cancer. Prizes must be worth at least $25 and prize packs are acceptable. I'd love to do a children's package but I'm open to all suggestions.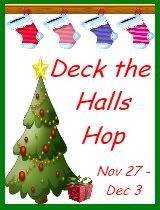 A decorating themed Giveaway with prizes worth at least $25 open to suggestions, remember you can decorate your children too!
A one day only event taking place Cyber Monday, hosted by Life Unexpected. We'll be doing two prize packages, one for adults and one for children. We're open to any family friendly products!