I'm pretty sure that I've shared my love of children's clothing with you guys before. I'll admit that the "love" has slipped from normal territory to "maybe needs an intervention", but who can resist seeing their babies looking super cute?! Right now I'm really into cute matching and coordinating custom sets for all three girls. I recently came across Alex and Ria Baby on Etsy
and was so excited to receive our custom ruffle bloomers for the twins and coordinating skirt for Willow!
The very first thing I noticed was the love and care put into our package. Who doesn't love getting their items wrapped? It's like getting a present in the mail and it's not even your birthdays! For those of you who are looking for gifts, you could pop your items straight into a gift box and they're ready to go.
Front of the skirt and back of bloomers
We received these adorable ruffle bloomers in yellow, blue and white. They're so full and fluffy, they have some real sweet feminine touches like the white eyelet lace mixed with the sassy yellow and blue prints. These would be great with a fun graphic tee or to add a funky touch under a dress.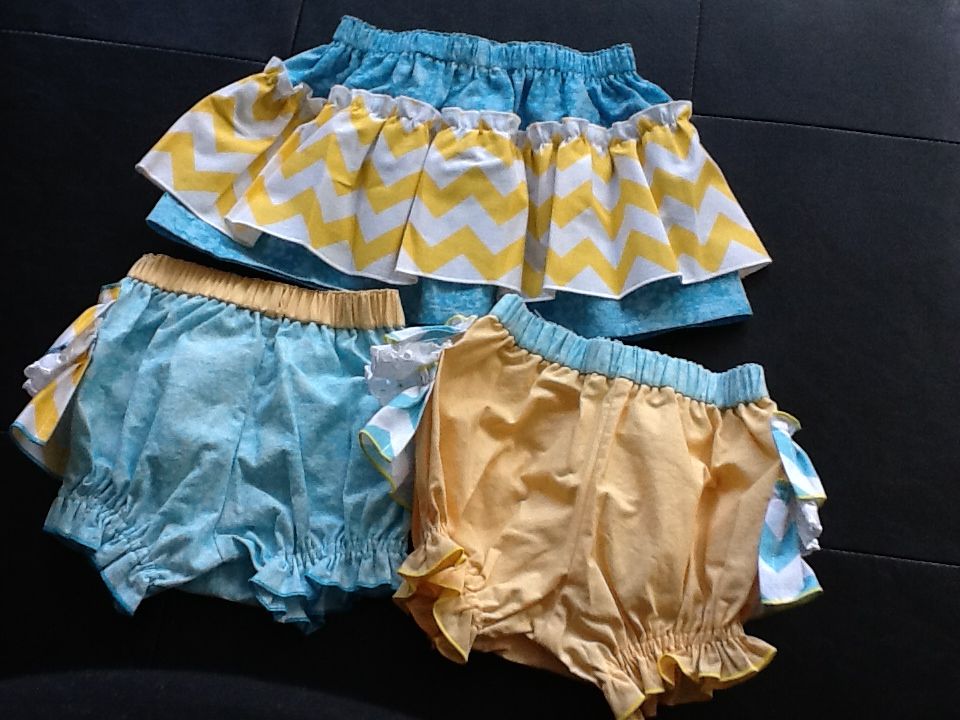 Back of the skirt and front of the bloomers
The big sister skirt is just too fun! Kat defiantly has been paying attention to the current fashion trends, because that yellow chevron print is so popular right now! It's a great way for Willow to coordinate with the twins without being too "babyish" for an almost 4 year old. It'll be great paired with a cute top (there are actually matching tops on the Etsy shop) or layered over a pair of leggings.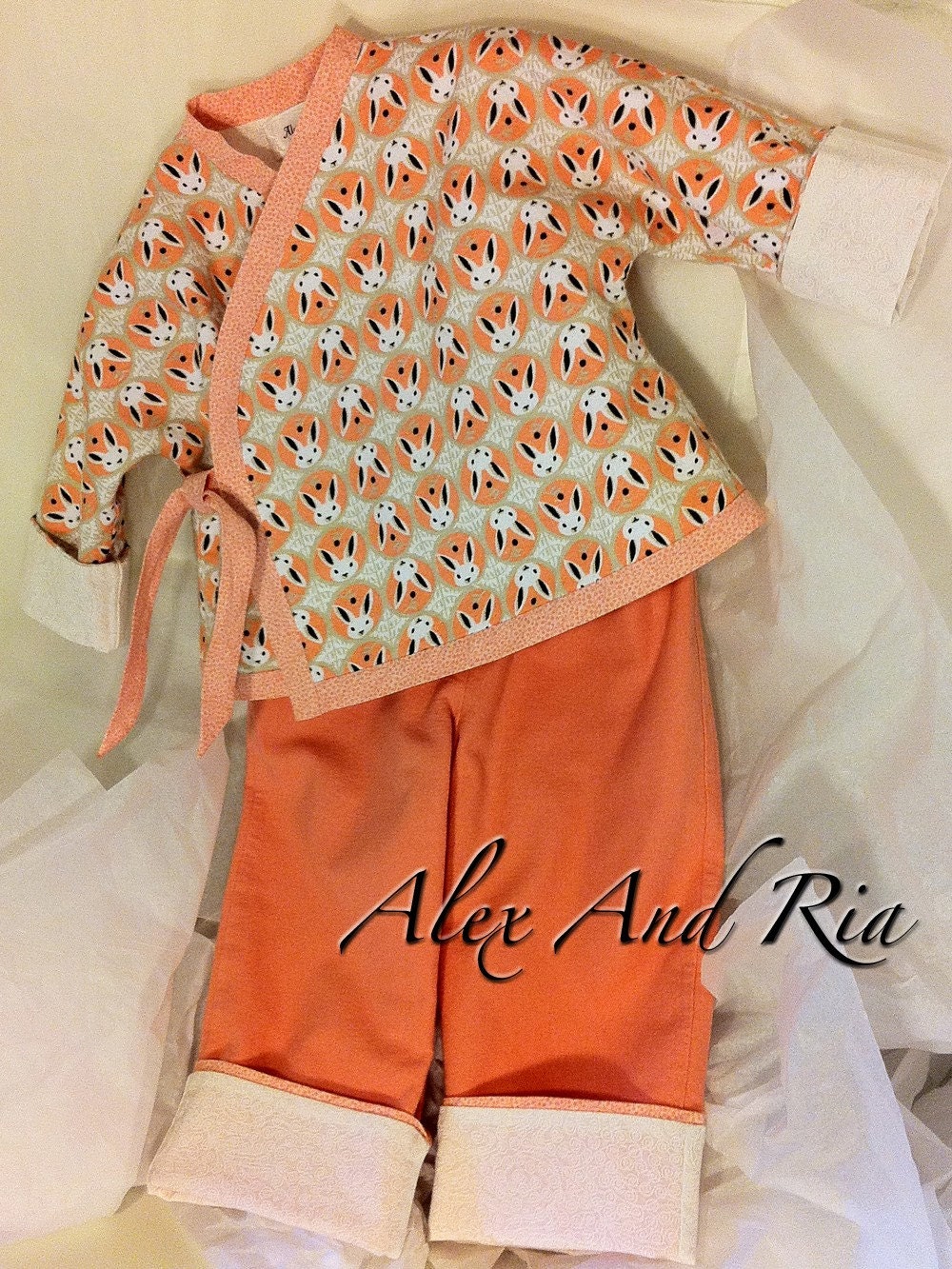 I love Alex and Ria Baby's fun and funky clothing, and I know you will too! If you're looking for unique, high quality children's clothing this is the shop for you! Kat is amazing to work with and I know she'd be happy to help you in creating the perfect piece for your little one if you can't find something in her ready to ship items.
You can find Alex and Ria online at http://www.etsy.com/shop/AlexAndRiaBaby
I received one or more of the above mentioned products in exchange for an honest review. My opinion was not influenced in any way, please see our disclosure policy for more information.